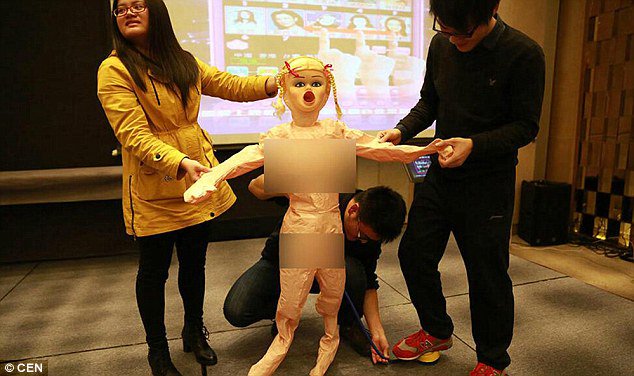 Blow-up sex dolls have been awarded to single male employees at a company in south-east China as an alternative to their yearly cash bonuses.
On the evening of January 24, the unnamed tech startup held an annual party in the city of Guangzhou, and pictures of the kinky inflatables were quickly shared online,
The CEO Wang Yuzhi, said he wanted to present something innovative to the annual bonus
as his employees are of a younger generation.Wang Yuzhu, who runs the run company told reporters that his employees are mostly formed by young people born in the 1980's and 1990's, so he wanted to give them something original.
As well as sex dolls, employees were also given spicy cooking sauce, sandals, dehumidifiers, and DIY Chinese fire cupping sets.
However, bizarre annual bonus handouts given to employees to replace cash is not uncommon in the country.