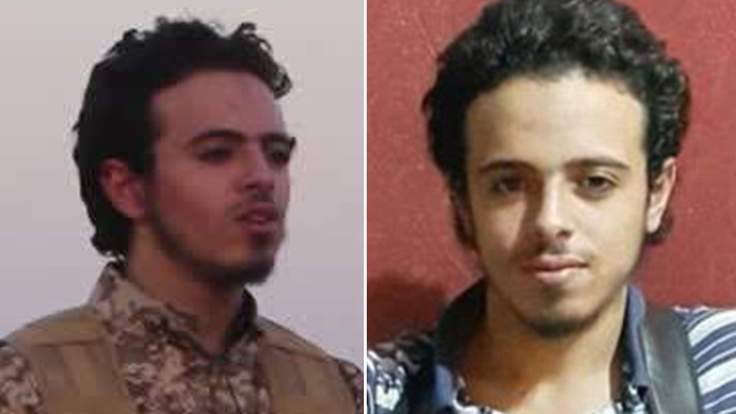 One militant holds up a captive's head and warns he will do the same on the Champs-Elysees in newly released footage.
Islamic State has released a video appearing to show the militants who later carried out the Paris attacks beheading or shooting prisoners and training with weapons.
The 17-minute video claims to include the last statements of nine of the jihadis who took part in the 13 November attacks that killed 130 people.
"These are the last messages of the nine lions of the caliphate who were mobilised from their lairs to make a whole country, France, get down on its knees," a narrator in the video says.
It was uploaded to the group's online channel and shows some of the militants wearing camouflage clothes in a desert location.
One of them appears to be Bilal Hadfi, who became known as the "baby-faced terrorist".